To welcome us back to the Apprenticeship after a long break following BootCamp, we spent some time today discussing the importance of blogging to record our progress on the course and build a resource for ourselves. We put our heads together and discussed how we might improve our blogs, pooling our ideas so we might build user-friendly, interesting and useful content.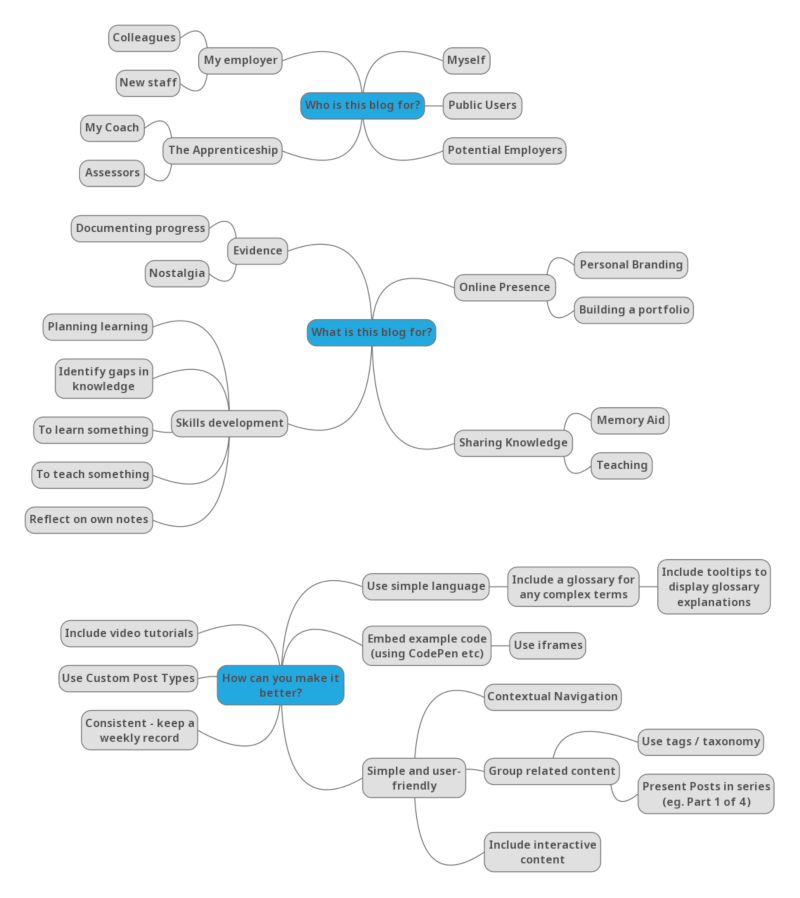 The flow-chart should be self-explanatory, but the main crux of the discussion was the usefulness of the blog as a resource, both for ourselves and for our audience. A few useful functionalities were mentioned, so I've gone about finding and installing some plug-ins to provide these features:
I am already making use of WordPress Tags and Categories to divide my website up between my coding work and my 3D modelling, and I use Custom Post Types (CPT) for my Sketchblog.
In terms of contextual navigation, I've modified my theme's functions.php file to add pagination to my post archives pages, and multi-page posts contain links near the bottom, to allow the user to navigate between pages easily. You can go back and forth between posts, and tags are displayed clearly too, so it's easy to find posts on similar topics.